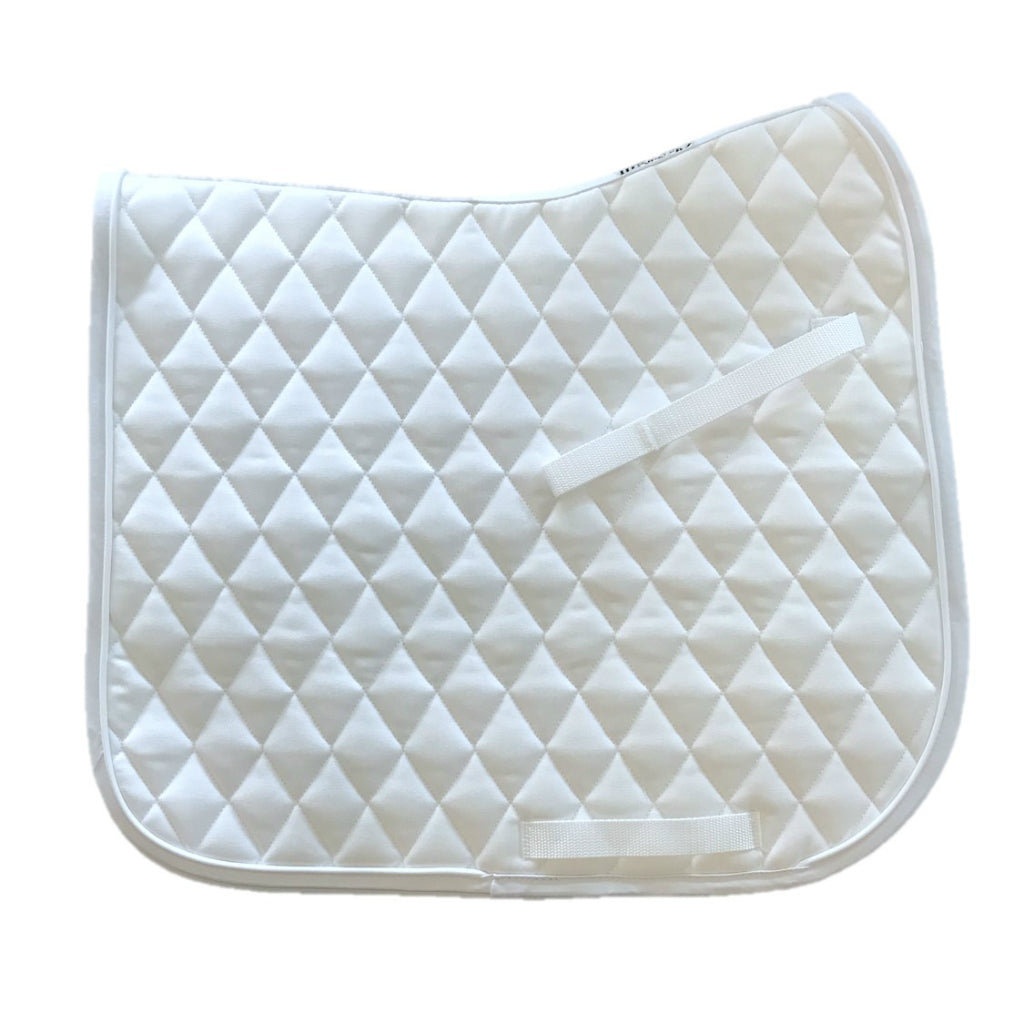 TOKLAT
Classics III Dressage Pad
$ 88.95
The Classics III dressage saddle pad by Toklat is a superb value for the high quality materials and workmanship. It features a poly/cotton quilted top, breathable/wickable batting and a brushed 100% quilted cotton bottom to provide a non-slip grip. Accented with a rolled piping which ends on either side of the leg. Easy care and elegance for show or schooling.
Approximately 21.5" x 40".
Machine washable and dryer safe.
Made in the USA.